Home
»
Schroniska
» Zygmuntówka
od: 25zł do: 25zł
Zygmuntówka
"Schronisko PTTK Zygmuntówka" im. Zygmunta Scheffnera invites all recreational tourists, hikers, mountain bikers, and horseback riders to Jugów in the Sowie Mountains – the oldest and most mysterious mountains in Poland.
Zygmuntówka Shelter in Jugów enchants with its picturesque location on the north-western slope of Rymarz, below the Jugowska Pass (805m above sea level), from where you can admire the beautiful and picturesque panorama of the Central and Eastern Sudetes (also directly from the shelter's windows).
The accommodation base of the shelter consists of 40 beds in 2, 4, 6, and 8-person rooms.
The shelter's buffet is open every day, serving full meals. Zygmuntówka Shelter is available to recreational tourists, hikers, mountain bikers, and horseback riders. The surrounding area offers unique conditions for relaxation for mountain lovers, family vacations, children and youth camps, organizing conferences, symposiums, and training sessions.
Zygmuntówka Shelter invites individual tourists, families, and organized groups – green, white, or colorful schools, hiking camps, rallies, excursions, and winter camps.
Zygmuntówka Shelter also invites cooperation from organizers of thematic workshops (painting, photography), fitness camps, and all tourism initiatives. We have suitable accommodation and catering facilities.
Once you cross the threshold of Zygmuntówka Shelter, you will find that many people return for shorter and longer stays, and there are several reasons for this. The main advantage of the facility is its location: among charming beech-spruce forests on the slope of Rymarz with a beautiful scenic view, as well as the true mountain atmosphere of the fireplace room in the historic shelter with a "soul."
Welcome!
drive_eta
Parking dla gości
check
restaurant
Gastronomia / aneks kuchenny
close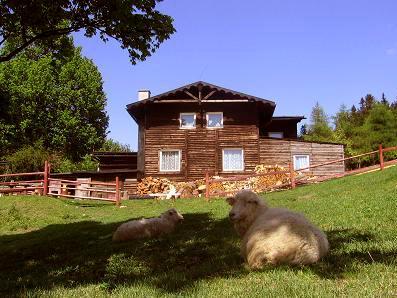 location_on Adres:
ul. Świętojańska 30, 57-430 Jugów
woj. , Polska
phone tel. +48 (74) 873 37 55, +48 798 183 021
phone tel. +48 (74) 873 37 55, +48 798 183 021
insert_linkwww.schroniskozygmuntowka.pl
Ilość miejsc: 40