Camping Kotarz – advantages
– Excellent location:
In a quiet area in the immediate vicinity of the center of Brenna (about 250 m from the new Tourism Park). This location provides proximity to all attractions while guaranteeing peace and quiet. The campsite is a good starting point for hiking in the mountains (Stary Groń, Równica, Błatnia, Kotarz). The Brennica River, where you can swim on hot summer days, flows just 100 m from the campsite. For lovers of pools and saunas, we have good news – we are less than 300 m away from the SPA complex of Hotel Kotarz, which is also available to our guests for a fee. There is an indoor and outdoor pool, jacuzzi, 3 saunas, a steam bath, and a salt cave. The largest rope park in the Beskids – Orla Perć – is also located there.
– Low price:
For 2 adults, a trailer, a car, and electricity connection, the price per day is 32 PLN. This amount already includes the use of toilets and showers, and we do not charge any additional hidden fees as is the case in other campsites.
– Family camping:
We have decided to introduce a zone for families and for young people. This is to avoid situations where the stay of families would be disrupted by the uncivilized behavior of young people. We are aware that some of our younger guests come to have fun with friends, and we respect that, but it should not disturb other people's peaceful rest. Therefore, we want to be a family-friendly campsite, and people who do not know how to behave properly will be asked to leave. Of course, we have nothing against, for example, having fun by the campfire, but it should be done with respect for the rules that apply at the campsite.
– High standard:
The campsite is fenced and illuminated. From any place in the campsite, you can connect to an electrical outlet, depending on the current occupancy, a few or several meters of extension cord are sufficient. We have a complex of 8 toilets (4 for women and 4 for men), 4 showers, and 4 cabins with sinks. The water is constantly heated. Additionally, we provide a separate, covered area for washing dishes. There is also a covered common room with a fireplace on the campsite, where you can warm up and dry wet clothes in case of bad weather. We provide our guests with portable garden benches.
In the mountains of the Silesian Beskids, where Brenna is located, it is impossible to count all the places worth visiting, such as beautiful mountains that delight even the most demanding tourists. Our Camping – Kotarz Brenna Center Tent Field – is located in Brenna. It is the perfect place for anyone who wants to relax from the hustle and bustle and noise while fully enjoying the numerous attractions that Brenna offers. This is guaranteed by the excellent location of the facility – tranquility in the immediate vicinity of the cultural and social center of the municipality. One of the great advantages of Brenna, and therefore our Camping, is the practically problem-free access. While tourists wishing to visit places such as Wisła, Szczyrk, or Ustroń spend several hours in traffic jams each time, those who chose Brenna can travel calmly. It is worth taking this into account when going to the Beskids mountains.
You are warmly invited!
drive_eta
Parking dla gości
check
restaurant
Gastronomia / aneks kuchenny
close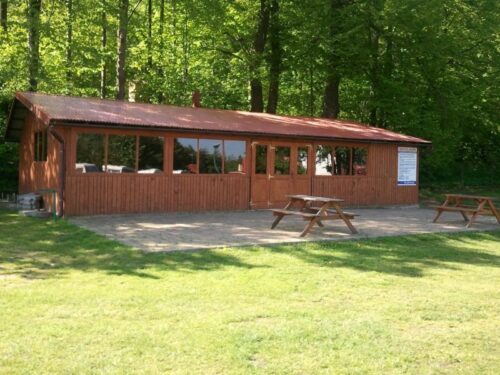 location_on Adres:
ul. Sportowa, 43-438 Brenna
woj. Śląskie, Polska
phone tel. +48 889 745 926, +48 609 565 899
phone tel. +48 889 745 926, +48 609 565 899
insert_linkwww.kemping.brenna.pl
Ilość miejsc: 50